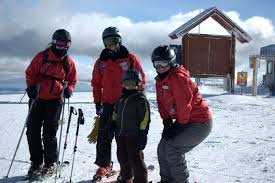 Why volunteer?
Lets just start with volunteering. Countless of studies and have found that volunteering is good for your health. Yes, it decreases stress and anxiety and boosts immunity. It makes you happy, improves self-confidence, provides a sense of purpose.
Volunteering with CASS can also help you advance your career. You may learn valuable job skills, as well as gaining REAL experience. Students wanting to be helping professionals (let list a few: Medicine, dentistry, occupational therapy, physical therapy, speech language pathology, early child hood education, Ultrasoundography, X-ray technologist, medical lab technologist, respiratory therapist & more) will need volunteer hours and this is a super fun way to get those hours.
You can make an impact. We are a small organization and we need more volunteers to keep us going. Skiing with our students (or you family member or friend) is an awesome way to empower them, and for you to make connections with your community.
Have FUN. We like to have fun.
Through BCAS membership instructors can access a wide range of discounts at many resorts.
Contact us adaptiveskiingpg@gmail.com if you want to explore how you can help out. We're always looking for more volunteers to do all sorts of things: instruct, be a board member, help with grants, make cookies, media promotions, etc.