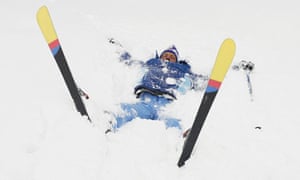 TRAINING

We are happy to announce that we certified 10 new instructors in our January 2020 CADS level 1 course.
If you are interested in getting CADs certified this season, consider attending Smithers CADs leve l1 course February 21-23rd. Contact Susan Hughes at BCAS for more information, susan@bcadaptive.com
January 2021 Training :

We will be offering another Level 1 CADS course in early January 2021 for our new volunteer ski instructor.
If you are interested contact us at adaptiveskiingpg@gmail.com at Adaptiveskiingpg.org ASAP.
Location:

Hart Highlands
Cost:

~$85
Course Outline:

TBD
Likely a Friday night evening session for 4 hours in classroom
All day Saturday and Sunday which will be a mix of indoor and on-snow learning.
Instructor:

Susan Hughes from BC Adaptive Snowsports (BCAS) and CADS (Canadian Adaptive
Snowsports)
Susan is a member/instructor of the Canadian Ski Instructors Alliance, Canadian Ski Coaches Federation, CADS, and BC Adaptive Snowsports, (BCAS). She is the coordinator of the Snowbility Program in BC which assists in the development of sustainable adaptive snowsport programs. Susan also volunteers her time teaching adaptive lessons through Vancouver Adaptive Snowsports and leads many of the skill improvement sessions for volunteer instructors.